Dr. Melinda J. Whitsell, RN, NMD, FNP-C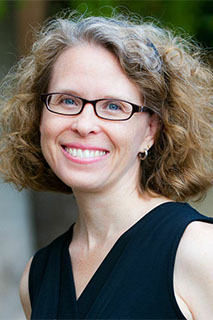 Medical Director
Dr. Whitsell began her career in healthcare over 17 years ago after graduating from Nazareth College in Michigan with an BSN degree and worked as a Registered Nurse (RN). While working in Detroit area hospitals she developed a strong interest in the area of oncology and elected to continue her education by becoming a certified oncology nurse (OCN). Additionally, she has a Master of Science in Nursing and is certified as a Family Nurse Practitioner.
She combined her love of travel and healthcare by traveling to other countries to study the healthcare practices of other cultures. She spent several months in England, Scotland and Ireland studying alternative and conventional treatments including acupuncture, herbal medicine and energy medicine techniques such as Reiki.
For several years, Dr. Whitsell listened to patient's as they would share their experience with alternative forms of healthcare and medicine and became intrigued by their desire and willingness to explore methods of treatment that at the time, were not regularly practiced in the United States.
Recognizing the limitations of conventional medicine and fueled by a personal interest in alternative medical therapies, she applied to and was accepted at one of the most progressive medical schools in the country, Southwest College of Naturopathic Medicine (SCNM) in Tempe, AZ. After graduating with a Doctorate of Naturopathic Medicine in 2002 she continued her education at the Upledger Institute where she studied Cranial Sacral Therapy. Around this same time, Dr. Whitsell  also became a Reiki Master.
In 2002, she joined an exclusive group in the United States to receive a degree in Esogetic Colorpuncture, a form of energy medicine that employs light and color energy that stimulates special points on the body to encourage healing while removing energetic blockages that serve as obstacles toward health.
As Co-Medical Director of Arizona Prohealth, LLC, Dr. Whitsell works with people suffering from a wide variety of conditions and concerns and as a wife with two young children, she has a special interest in pediatrics and women's healthcare, with emphasis upon natural hormone balancing, detoxification, clinical nutrition and education.
She is in the unique position of having cultivated over 17 years of conventional medical training and experience while blending that with her expertise in the areas of alternative and naturopathic medicine. As a result of her extensive experience with conventional and alternative medicine, Dr. Whitsell is able to provide her patients with true integrative healthcare, prescribing medication when necessary while also offering a wealth of natural and alternative treatments as well.
Sign up for our newsletter